Topics covered in this issue..!
California, Orange County, U.S.A
KPI HEALTHCARE is dreaming big and imagining beyond healthcare. That is why our philosophy is ENHANCING LIFECARE.
Bucharest, Romania
Avena Medica presents the complete image in medical diagnosis, the optimal solutions in biotechnologies and research by providing vacuum blood collection tubes, microbiology products and ect.,..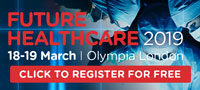 Date: 18th – 19th Mar 2019
Venue: London, UK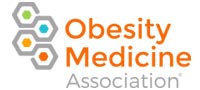 Date: 03th – 07th Apr 2019
Venue: Houston, USA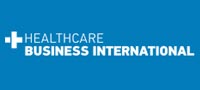 Date: 08th – 10th Apr 2019
Venue: London, UK
To gain more exposure for your event, list on our portal with minimal investment.
Or,
Interested in publicizing your event in the next issue e-newsletter? Write to Us
E-Motion Medical Ltd. announced today it has received CE Mark approval for its lead product, the E-Motion System™, providing stimulation therapy that restores the natural motor function..

Aiming to bring life-saving low-dose lung screenings to underserved areas of the United States, NeuroLogica announced today a partnership with Winnebago Industries, Inc. to provide..

Fovia, Inc., a world leader in advanced visualization technology and the developer of High Definition Volume Rendering® and XStream® HDVR®..

Glidewell Laboratories is now offering digital treatment planning and surgical guide fabrication to implant dentists. Pairing the dental lab's restorative expertise with three-dimensional treatment planning technology..

In order to educate our audiences, 'New discoveries' or 'Product experiments can be published online under Trends section for FREE.
— To promote new discoveries in next issue e-Newsletter, Write to us.
Health FX is leveraging over eight years of success in healthcare facilitation and creating a distributed technology platform that provides curated and quality-optimised healthcare for everyone.
With quality, outcomes, and value the watchwords for health care in the 21st century, sector stakeholders around the globe are looking for innovative, ..

Post White Paper to be in front of your target audiences... Use "SPD30" for 30%OFF
THE FINDINGS from a pilot study into a new way of caring for those with cystic fibrosis (CF) have just been released.
Connecticut-based medical device innovator Lumendi, LLC has received U.S. Food and Drug Administration clearance for its DiLumen™ EIP technology with 'suture loops' placed in the skirt along the trailing edge of the fore balloon.

To make your company's news releases read by the right audiences...