Topics covered in this issue..!
California, Orange County, U.S.A
KPI HEALTHCARE is dreaming big and imagining beyond healthcare. That is why our philosophy is ENHANCING LIFECARE.
Bucharest, Romania
Avena Medica presents the complete image in medical diagnosis, the optimal solutions in biotechnologies and research by providing vacuum blood collection tubes, microbiology products and ect.,..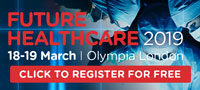 Date: 18th – 19th Mar 2019
Venue: London, UK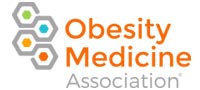 Date: 03th – 07th Apr 2019
Venue: Houston, USA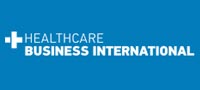 Date: 08th – 10th Apr 2019
Venue: London, UK
To gain more exposure for your event, list on our portal with minimal investment.
Or,
Interested in publicizing your event in the next issue e-newsletter? Write to Us
UK International orthopedic company Corin Group, backed by the Permira funds, has acquired the US-based OMNI Orthopedics ("OMNI"), a pioneer in robotic-assisted total knee replacement.

Catalyst OrthoScience Inc. (Catalyst), a medical device company focused on the upper extremity orthopedics market, today announced 510(k) clearance for its uncemented Press Fit humeral implant...

The SMARTdrill 6.0 has been listed with the FDA and is now available in the United States for some of the most common orthopedic surgical procedures.

Since its inception, Paragon 28® has obsessed over every aspect of foot and ankle surgery. Committed to creating tailored solutions to improve surgical outcomes, Paragon 28® has launched...

In order to educate our audiences, 'New discoveries' or 'Product experiments can be published online under Trends section for FREE.
— To promote new discoveries in next issue e-Newsletter, Write to us.
Health FX is leveraging over eight years of success in healthcare facilitation and creating a distributed technology platform that provides curated and quality-optimised healthcare for everyone.
With quality, outcomes, and value the watchwords for health care in the 21st century, sector stakeholders around the globe are looking for innovative, ..

Post White Paper to be in front of your target audiences... Use "SPD30" for 30%OFF
A new manuscript has been accepted by the Journal of the American College of Surgeons which examines C. diff in adult surgical patients.
After five years of chemotherapy and one year in remission, a 78-year-old female cancer survivor was ready to smile again.

To make your company's news releases read by the right audiences...