Topics covered in this issue..!
California, Orange County, U.S.A
KPI HEALTHCARE is dreaming big and imagining beyond healthcare. That is why our philosophy is ENHANCING LIFECARE.
Bucharest, Romania
Avena Medica presents the complete image in medical diagnosis, the optimal solutions in biotechnologies and research by providing vacuum blood collection tubes, microbiology products and ect.,..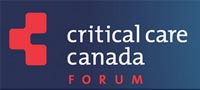 Date: 06th – 09th Nov 2018
Venue: Toronto, Canada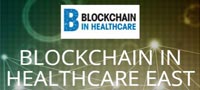 Date: 14th – 15th Nov 2018
Venue: WashingtonDC, USA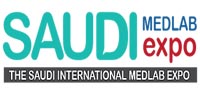 Date: 19th – 21st Nov 2018
Venue: Riyadh, Saudi Arabia
To gain more exposure for your event, list on our portal with minimal investment.
Or,
Interested in publicizing your event in the next issue e-newsletter? Write to Us
Plexus Technology Group, LLC (Plexus TG), a market-leading, best-of-breed provider of anesthesia information management systems (AIMS), is pleased to announce that Anesthesia Touch™ is ready for Apple's iOS 12.

National HealthCare Corporation (NYSE American: NHC) is pleased to announce and welcome David A. Johnson as Vice President of Homecare.

Trusted online health care store Home Health Care Shoppe has added Drive Nitro Rollators and Evolution Xpresso Lite Walkers,..

Infraredx, Inc., a pioneer in intravascular imaging for mapping coronary artery disease, today announced the Makoto™ Intravascular Imaging System..

In order to educate our audiences, 'New discoveries' or 'Product experiments can be published online under Trends section for FREE.
— To promote new discoveries in next issue e-Newsletter, Write to us.
Health FX is leveraging over eight years of success in healthcare facilitation and creating a distributed technology platform that provides curated and quality-optimised healthcare for everyone.
With quality, outcomes, and value the watchwords for health care in the 21st century, sector stakeholders around the globe are looking for innovative, ..

Post White Paper to be in front of your target audiences... Use "SPD30" for 30%OFF
Radiology staff at VCU Medical Center, the comprehensive care center of VCU Health located in downtown Richmond, Va., perform approximately 160,000 imaging procedures a year with six CARESTREAM DRX-Evolution Systems
As the Master Distributor of Sony Medical products, Ampronix continues to meet the unique needs of healthcare professionals by providing high-quality printers that produce rapid delivery of prints in black and white, or color.

To make your company's news releases read by the right audiences...