Healthcare Events & Exhibitions
Events
section of
Global Healthcare Technology
is the leading reference guide for
Healthcare events, Healthcare conferences and Medical Expos & exhibitions
. This listings are with brief details like
date
,
venue
and
registration link/website
of
Healthcare conferences, Summits, Tradeshow /Hospital Equipment Expos or Shows, other health community events
along with the name of organizers who conducts events.
Want to list your event?
Post Your Event
— Or For any customized packages, reach Media Manager,
AnneFrank
28 Aug 2021 - 01 Sep 2021
| Organizer:

European Society of Cardiology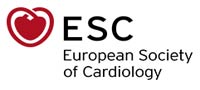 ESC Congress, beyond its commitment to excellence in science and education, is an opportunity to inspire. It is first and foremost a celebration of discovery unlike any other.