You are here:
Agfa HealthCare
Agfa HealthCare
DIGITAL RADIOGRAPHYAgfa HealthCare offers a wide portfolio of Computed and Direct Radiography solutions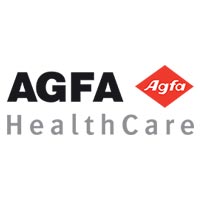 Contact person
Int'l Sales
Address:
Dubai Dubai
Type:
Manufacturer, Production, Service Provider
Business Details

Map

Reviews

Gallery
Agfa HealthCare is a global leader in the fast growing market of integrated IT and imaging systems, offering healthcare facilities a seamless flow of information and a 360º view of patient care. The company has a unique, holistic approach, enabling it to provide in-depth clinical know-how and fully integrated hospital-wide solutions. These specialized solutions integrate IT and imaging systems for Radiology, Cardiology, Mammography and Orthopedics. Agfa Healthcare's enterprise-wide IT platform integrates all administrative and clinical data within a healthcare facility and is designed to match the unique needs of specific healthcare professionals.
Products and solutions
DIAGNOSTIC IMAGING – DIGITAL RADIOGRAPHYAgfa HealthCare offers a wide portfolio of Computed and Direct Radiography solutions, all powered with Agfa's market-leading MUSICA image processing. Our CR-solutions range from cost efficient tabletop solutions to high quality mammography capable systems using state of the art needle phosphor technology. Our complete Direct Radiography portfolio covers solutions ranging from retrofit and mobile, over flexible floor mounted U-arm DR to fully automated digital X-ray rooms.
IMAGE MANAGEMENTIncrease the performance and efficiency of your radiology department with IMPAX Agility. IMPAX Agility is much more than PACS (Picture Archiving and Communication System). It is a leading edge imaging management system that provides impressive gains in clinical productivity and lower total cost of ownership. IMPAX Agility takes a distinct new approach to imaging management by delivering a completely unified imaging platform that provides PACS, Reporting, advanced image processing and integration of clinical information all in one sophisticated platform.
ENTREPRISE AND REGIONAL WIDE IMAGING CLINICAL INFORMATION SYSTEM (ICIS)Would you like to be able to create, consolidate, integrate and share the comprehensive medical imaging record throughout the continuum of care? ICIS brings together the patient record from different departments and facilities, and makes them available in the clinical context. With services that cover the complete medical imaging workflow, ICIS provides access for all clinicians to multidisciplinary image information through the EMR. With ICIS, you can free all your hospital's multispecialty images from departmental 'information silos' and make them available and accessible where they are needed, to support efficient patient care. Learn more ›