You are here:
Ampronix Inc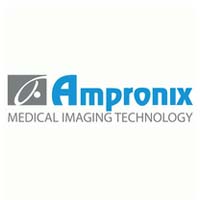 Contact person
Address:
15 Whatney, Irvine 92618, California, Orange County, United States
Type:
Manufacturing Partner, Service Provider, Supplier
Business Details

Map

Reviews

Gallery

Videos

Opening hours

News Updates

Testimonials
As a leader in medical imaging technology since 1982, Ampronix delivers customer-centric solutions tailored to meet the unique needs of your medical environment. Ampronix bridges the gap in products and services with a full spectrum of universal imaging peripherals designed to comply with all major brands.

Selling Medical Equipment in 135+ Countries for 38 Years and Counting. Initially established as a high-end service and repair organization, Ampronix has become a renowned master distributor of the medical industry's top brands, as well as a world class manufacturer of cutting edge technology.
Our distinguished research and development team develops innovative designs customized to meet the unique needs of each client. These cost-effective solutions are inspired by our state-of-the-art repair facility, as our highly qualified technicians expose and correct manufacturer deficiencies in imaging equipment and peripherals.
For over 37 years and counting, Ampronix has been dedicated to meeting the evolving needs of the healthcare community with our extensive product knowledge, outstanding service, and unparalleled innovations.
Products from Ampronix, your medical and professional imaging solution! Offering imaging displays & peripherals to meet your needs.
For more details, visit: https://www.ampronix.com/products
---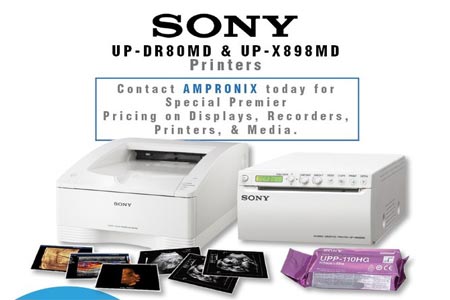 As the Master Distributor of Sony Medical products, Ampronix continues to meet the unique needs of healthcare professionals by providing high-quali...
Cesar, you are the best and we appreciate all you do for us! Great monitors, easy ordering process with you, tracking numbers always come... Couldn't ask for more in a vendor. THANK YOU!
Radiographic Equipment Services
/ Rita
I would like to again express my gratitude to Cesar for his help in getting what we needed. It was his guidance that led to a happy end user. Thank you!
Radiology Solutions
/ Jimmy
The service team at Ampronix are nothing short of outstanding. — They come through each and every time at a very reasonable price. I will continue to do business with Ampronix and recommend them to everyone and anyone. Thank you!
Tech Knowledge Associates
/ Lee