You are here:
Avena Medica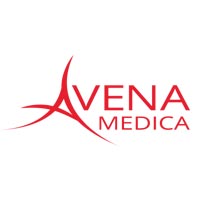 Address:
Km 11 A1, Aleea Pacala, Bucharest 020266, Bucharest, Bucharest, Romania
Type:
Manufacturer, Service Provider, Supplier
Business Details

Map

Reviews
Avena Medica presents the complete image in medical diagnosis, the optimal solutions in biotechnologies and research by providing vacuum blood collection tubes, microbiology products, reagents, consumables, glassware, equipments, products conferring the guarantee of observing the international quality standards.
Avena Medica addresses to an extended range of clinical and research laboratories, veterinary laboratories as well as laboratories belonging to food and pharmaceutical industry.

Our mission consists in satisfying the customer needs using both diagnosis instruments, consumables and service as well as clinical diagnoses improving the patient's care by taking into consideration the quality price ratio.
Our range of products fully covers the laboratory specialties: clinical chemistry, bacteriology, virology, parasitology, hematology, coagulation, immunodiagnostics, histology, legal medicine, molecular biology.
For answering the most recent exigencies within the environment protection field we provide you also with environment protection solutions taking into consideration the dangerous substances resulted from medical activity and other fields.

In relationships with our business partners we assume the total liability for our activities and we work using high performance standards. We are capable of acknowledging new "trends" on time and we are open for any unconventional ideas.

We do whatever necessary for providing the satisfaction of our customers. We conduct our business in an honest way, without compromises and our customers, agents and distributors are considered as our equal business partners.