You are here:
eye-D Innovation
eye-D Innovation
Through our game changing strategy, we bring positive change to people and change our clients' businesses for the better.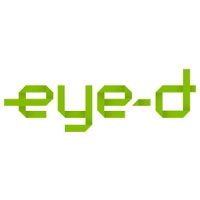 Address:
16 The Entrance Road, Copenhagen 2500, New South Wales, Wyong Shire Council, Denmark
Type:
Production, Service Provider
Business Details

Map

Reviews

An eye for ideas
What we offer:
We provide front-end innovation, design and engineering of medical devices, equipment and packaging, delivering real value - on time.

Through our game changing strategy, we bring positive change to people and change our clients' businesses for the better.
Products and solutions
Innovation Camps
As an integral part of projects or as stand-alone events eye-D camps yield high value to companies that seek an outside perspective to their problems or wish to learn about eye-D's systematic processes. Each camp is documented with a Documentation Log and/or an Innovation Guidebook.
Product Development
eye-D delivers full service product development covering all aspects of the process including research and analysis, ideation and development, as well as prototyping and implementation. The unique and systematic eye-D process secures you an exceptional result with extraordinary correlation and synergy between the phases of development. A list of 180 patents with eye-D specialists registered as the inventor tells its own tale. We try to balance human-centered design with a market-oriented approach, ultimately yielding a result that creates all-new experiences for your customers, but can also be seen on the bottom line.
Service Design
Today, design projects include complex interactions that integrate hardware and software, spaces, systems and services, where focus has shifted from designing individual artefacts, to thinking more holistically about their activities and processes. At the same time globalization has changed consumption from a functional to a reflective direction with need for more personal products, because consumers seek experiences and stories, not just functionality, from material and immaterial products. Learn more ›
Engineering & Prototyping
Innovative mechanical development and prototyping is our specialty. We plug in easily with your R&D department and use a broad range of co-operation partners in our network. Our engineers are hand picked for their skills in innovative problem solving, mechanical development and prototyping. They are specialists who know how to get things working. And most important of all: how to design for production at the lowest possible cost price. Our designers make products with production in mind, and our engineers create solutions with respect for the product design. Learn more ›
Eye-D has more than 30 years of experience with innovation, design and engineering consulting. Our results include more than 180 patents and the immesurable pleasure of solid relations with satisfied clients.
Eye-D was established in 1976 by Claude Teisen-Simony when he won his first design competition and, launched his professional design career. By 2006 the company has become an innovation, design and engineering company employing designers, engineers and other specialists.

The values, mindset and approach we apply are central to how we understand ourselves and our work. When working with Eye-D, you are assured the drive and support of a team of enthusiasts. Our aim is to develop the perfect solution to fit your needs and bring you the benefits of the result.