You are here:
RTI Surgical Holdings Inc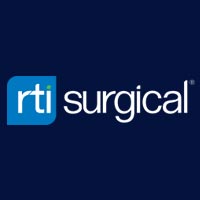 Contact person
Address:
375 River Park Circle, Marquette 49855, Michigan, Marquette County, United States
Type:
Exporter, Manufacturer, Supplier
Business Details

Map

Reviews

Gallery

News Updates
RTI Surgical Holdings, Inc. is a leading global surgical implant company providing surgeons with safe biologic, metal and synthetic implants.
Committed to delivering a higher standard, RTI's implants are used in sports medicine, general surgery, spine, orthopedic and trauma procedures and are distributed in nearly 50 countries. RTI has four manufacturing facilities throughout the U.S. and Europe.
RTI is accredited in the U.S. by the American Association of Tissue Banks and is a member of AdvaMed.