You are here:
XENEX Disinfection Systems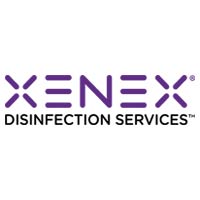 Contact person
Address:
121 Interpark Boulevard, San Antonio 78216, Texas, Bexar County, United States
Type:
Manufacturer, OEM, Production, Supplier
Business Details

Map

Reviews

Opening hours

News Updates

Testimonials
Combat HAIs with the world's only Full Spectrum UV Germ-Zapping Robot for UV disinfection. Discover Xenex solutions, peer-reviewed HAI reduction outcome studies and more.
The Xenex Germ-Zapping Robots® are to be used exclusively for environmental disinfection in addition to manual cleaning. It is not intended for use as a medical device and people should not be directly exposed to the light generated by the Robot.
The actual financial and infection rate impact of the Xenex Full Spectrum® Pulsed Xenon UV Disinfection Solution on a particular healthcare facility may vary. Our system has been proven to significantly reduce microbial contamination in the healthcare environment, which studies show will result in a decrease in the risk of healthcare associated infections and their associated costs.
According to the CDC, in the U.S., approximately the same number of people die from healthcare associated infections (HAIs) as from AIDS, breast cancer and auto accidents combined [1,2]. As antimicrobial resistance increases, HAIs will become even more life-threatening and costly. As healthcare professionals, we have an obligation to advocate for the safety of patients. As the market leader in environmental disinfection, XENEX has helped 400+ hospitals achieve HAI rate reductions.​ HAIs are preventable and XENEX can help.
Disinfection of the hospital environment is critical in the prevention of cross contamination and HAIs.​ While necessary, the limitations of traditional cleaning are well documented and, alone, it is not the most effective method to improve environmental hygiene in your hospital. Disinfection of high touch surfaces with the LightStrike™ Germ-Zapping™ Robots powered by SureStrike 360™ technology is shown in multiple published outcome studies to achieve unprecedented HAI rate reductions and is the standard of care in hundreds of U.S. hospitals. Let us show you why XENEX is the solution for environmental hygiene.​​
For more details, visit: https://xenex.com/our-solution/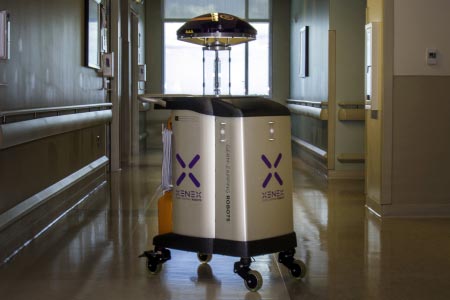 Patient safety is a top priority at Martin Medical Center, which recently announced that it has seen a significant reduction in its Clostridium difficile (C.diff) infection rates since adopting Xenex LightStrike™ Germ-Zapping Robots™ as its enviro...
---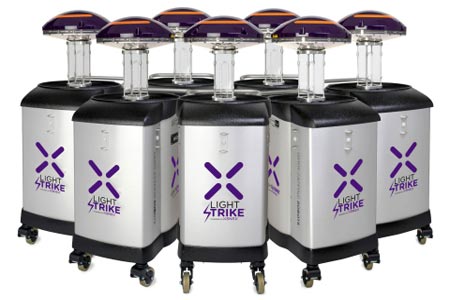 Chambersburg Hospital received the Healthgrades Distinguished Hospital Award for Clinical Excellence™ (2017 and 2018) while also being named one of Healthgrades America's 100 Best Hospitals™ for Coronary Intervention, Orthopedic Surgery, Pulmonary...
"We want to do everything within our means to provide a clean environment to reduce the risk of hospital acquired infections. As we continue to focus on patient outcomes, we believe that one infection is too many. Patient safety is a top priority of ours and this investment [with Xenex] underscores our commitment to the patients we serve."
CEO of Surgical Specialty Center of Baton Rouge
/ Ann Heine
"The team reviewed several similar devices, including those that emit mercury UV. Cycle times and technology were both taken into consideration. With Xenex, the cycle times are shorter, cleaning the room fast and with safer technology."
Norton Audubon, Chief Administrative Officer
/ Jon Cooper
In simple terms, pulsed xenon UV destroys pathogens in a different way than mercury UV, and it does so much faster.
Vice President, Quality/CQO at United Hospital Cen
/ Dr. Mark Povroznik