You are here:
KPI Healthcare Inc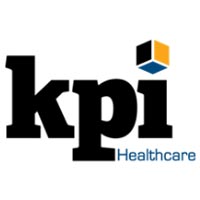 Contact person
Address:
23865 Vía del Rio, Yorba Linda 92887, California, Orange County, United States
Type:
Manufacturing Partner, Production, Service Provider
Business Details

Map

Reviews

Videos

Opening hours

KPI Rental Program
Ever since its foundation, every journey of KPI Healthcare has been a challenge for something new, creating company culture of SOLUTION for the customer, CREATIVITY for the innovation, RELIABILITY for the partners. The march of KPI Healthcare for ENHANCING LIFECARE+ will never stop.
KPI HEALTHCARE is dreaming big and imagining beyond healthcare. That is why our philosophy is ENHANCING LIFECARE. We want to create a healthier, happier and meaningful everyday life for the everyone through meaningful innovation in healthcare technology. Because we believe that happiness is being healthy !
KPI has always enjoyed steady growth, but now it has reached a point where it is transforming as it grows into a broader solution that is spanning continents and languages to empower our partners with the knowledge and solutions that are critical to helping the world's healthcare professionals and consumers. Through the astonishing advancement of technology today, the gap between professional healthcare world and consumers are being narrowed than ever. We want to bring out our extensive years of knowledge and expertise in professional healthcare products and solutions to the consumer healthcare market to enhancing lives of people around the globe.
Welcome to KPI and Let us make success together with you !
Digitalization
Leading the business trend in healthcare industry by transforming to digital marketing platform which creates most efficient way of connecting with every customers around the globe.
Globalization
Expanding globally, KPI franchising business model continues to provide local presence and building brand name in the industry.
Collaboration
Collaboration is no longer just a strategy but it is the key to long-term business success and competitiveness.
Innovative Solutions
KPI provides high quality service through digitalization to customers worldwide wherever they are. KPI strives sustainable growth with meaningful innovation in technology.
Creativity to Reality
KPI is always paasionate about finding new ideas and new ways in doing business, creating value, creating brand, and turning ideas into reality which we share with our partners.
Reliability
KPI is a reliable and trusted partner with the highest ethical standard.
KPI Healthcare is rapidly expanding its global network with its unique franchising business model where everyone makes success together. This broad network will greatly contribute to make our vison, ENHANCING LIFECARE+, come true.
Use medical equipment that you need right now!
For healthcare professionals, having the right medical equipment and new technology on hand is one of the top critical
factors for success. While your work requires them, medical equipment can be very expensive and can burden current and
future financial operations. In order to make the right decision on time, a number of critical questions need to be asked and
answered to minimize risk. If you are unsure how to answer, consider the KPI RENTAL PROGRAM to provide solutions to all
of your questions.
Frequently asked questions
Am I dealing with the right partner for my rental?
KPI Healthcare has more than 25 years of experience and is one of the largest providers of medical equipment. With quality products at affordable pricing, KPI's #1 goal is your satisfaction. KPI is a trusted source of medical equipment for medical professionals on a worldwide scale.
What is the minimum required rental period?
KPI prides itself in providing a flexible rental program customized to your requirements. Please contact us for your custom rental program.
What equipment is available?
All the products that are marked with RENT are eligible for KPI rental program. These includes ultrasounds from most of the brands available in the market and our OPUS C-ARM and OPIX X-Ray.
What about the quality of the system?
All equipment under the KPI Rental Program is expertly chosen and maintained to ensure top quality with updated features and technology. Prior to delivery, our systems are thoroughly configured to the functional quality you need. All equipment under the KPI Rental Program is owned by us, which guarantees the well-being of your rental system.
What about the training to use the equipment?
We offer 2 hours of live, video training with our onsite application specialist and unlimited phone support for you to use the system to its full potential.
What happens if the system breaks down?
The KPI rental program comes with free maintenance and repair of manufacturer defects. A KPI rental specialist will be on-call to get your system running again as swiftly as possible.
What if I like the machine and want to purchase the equipment?
Whether you're in the middle or end of your rental period, you can purchase the system. Your previous rental payments can be applied as part of your purchase payment at the rate agreed at the beginning of the rental.
What are the other costs?
The only cost will be your monthly rental fee for the period you use the system. Zero hidden fees!
What are the benefits of rental vs. purchasing again?
Increase your financial flexibility & save money
Only pay for the period you use your system
Eliminate the cost of ownership.
No depreciation and you're able to deduct rental costs as expenses
Obligation-free testing in your practice
Find out if the system meets all your needs in your practice
Ensure your ROI before investing
Take advantage of having the most updated, competitive equipment
Switch systems depending on your needs
Increase opportunities and competitiveness to your practice
Provide better quality service to your patients with the most advanced features and technology
Use the system as you need
Avoid long-term commitment, get all the long-term benefits
Get free maintenance and repairs
Save thousands of dollars worth of equipment upkeep.